Press
Title

[The Korea Times] Gov't aims to make Seoul 'fintech test bed'

추천수

0

Class

media report

배포일

2019-05-24
Gov't aims to make Seoul 'fintech test bed' 
[The Korea Times]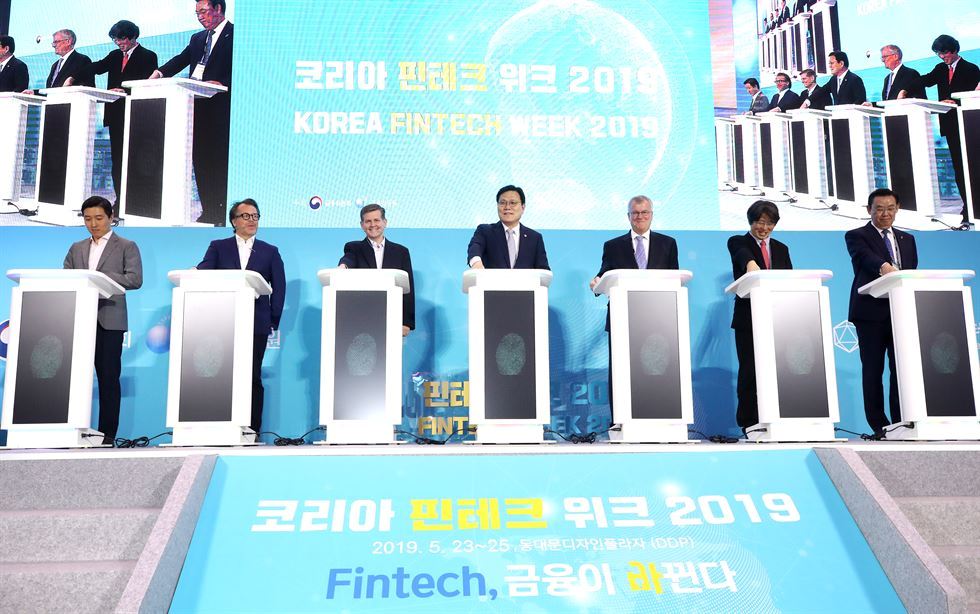 Financial Services Commission Chairman Choi Jong-ku, center, takes part in an opening ceremony for Korea Fintech Week 2019 with other dignitaries at the Dongdaemun Design Plaza in Seoul, Thursday. Second from left are Visa's Global Head of Strategic Partnerships and Venture Matt Dill, Ant Financial's Senior Vice President of Global Business Douglas Feagin, Chairman Choi and U.K. Ambassador to South Korea Simon Smith. / Yonhap
The government is planning to make Seoul a "fintech test bed," designating fintech its top priority among finance policies, according to the country's financial regulator, Thursday.
"We will make efforts so that Korea's regulatory sandbox can serve as a test bed for global fintech businesses," Choi Jong-ku, Chairman of the Financial Services Commission (FSC), said at Korea Fintech Week 2019, which opened at the Dongdaemun Design Plaza Thursday.
"Fintech is the future of finance, which challenges the monopoly and oligopoly of the existing finance sector and promotes opening and competition." 
Read more: http://www.koreatimes.co.kr/www/biz/2019/05/602_269380.html
Keyword Tag
the korea times