Press
Title

[Korea Joongang Daily] Seoul Fashion Week opens up to public

추천수

0

Class

media report

배포일

2019-10-10
Seoul Fashion Week opens up to public 
[Korea Joongang Daily]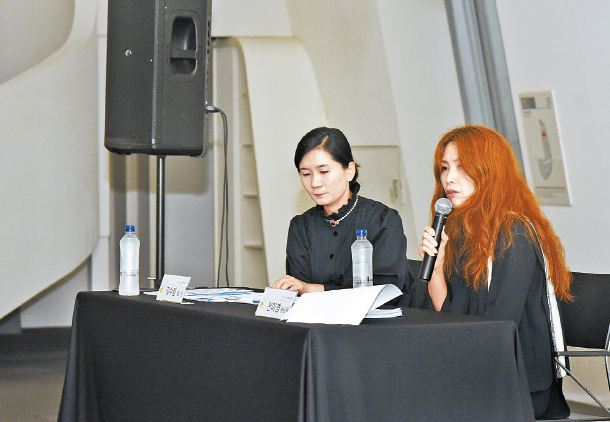 Jeon Mi-kyung, right, Seoul Fashion Week's new director and former editor-in-chief of Harper's Bazaar Korea, discuss the upcoming Spring/Summer 2020 season during a press briefing on Tuesday. [SEOUL DESIGN FOUNDATION]

The Seoul Fashion Week Spring/Summer 2020 is just around the corner, and this year's edition is bringing along with it a couple of major changes.
During a press conference on Tuesday, Seoul Fashion Week's new director Jeon Mi-kyung introduced herself to the press for the first time in her role and discussed what to expect for the upcoming fashion extravaganza. This season's event will run from Oct. 14 to 19 at the Dongdaemun Design Plaza (DDP) in central Seoul.
Jeon, who previously served as the editor-in-chief of Harper's Bazaar Korea, said that she is focused on strengthening media exposure of the event through a new partnership with U.S. fashion media outlet WWD, or Women's Wear Daily.
"One of the reasons why BTS could succeed is that they did a really good job at online PR [public relations]," she said. "We also plan on strengthening our digital presence beginning this season by collaborating with WWD, which will distribute special edition publications of the event and post reviews of shows in real time."
Read more : http://koreajoongangdaily.joins.com/news/article/article.aspx?aid=3068690  
Keyword Tag
[korea joongang daily] seoul fashion week opens up