Press
Title

[Korea Joongang Daily] At Seoul Fashion Week, everyone is welcome: With a new director at the helm...

추천수

0

Class

media report

배포일

2019-10-18
At Seoul Fashion Week, everyone is welcome: With a new director at the helm, the biannual event has opened up to the public
[Korea Joongang Daily]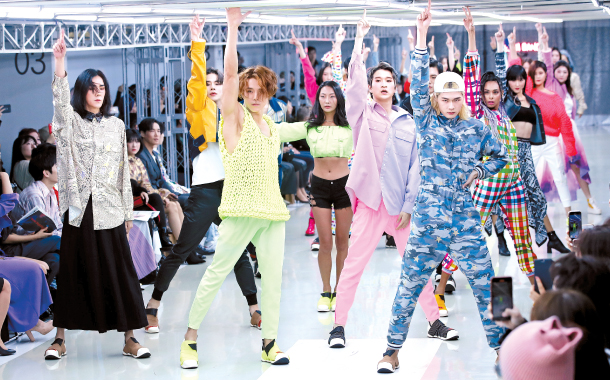 Models for Blahbang put on a mini musical for their show on Thursday at the Dongdaemun Design Plaza in central Seoul during the 2020 Spring/Summer Seoul Fashion Week, which ends today. [NEWS1] 
The 2020 Spring/Summer Seoul Fashion Week is wrapping up today after a week of runway shows, public events and talks at the Dongdaemun Design Plaza (DDP) in central Seoul.
This edition of the biannual extravaganza went on without a hitch, with celebrities and fashion enthusiasts coming to the plaza dressed to impress in edgy hair and makeup.
A few notable changes made this season unlike any other. Tickets to fashion shows were made available to the public for the first time, and U.S. fashion media outlet Women's Wear Daily (WWD) published special edition newsletters about the event that were widely available at the DDP.
At the helm of it all was Jeon Mi-kyung, former editor-in-chief of Harper's Bazaar Korea and Seoul Fashion Week's new director.
Read more : http://koreajoongangdaily.joins.com/news/article/article.aspx?aid=3069195
Keyword Tag
2020 spring/summer seoul fashion week